Earlier this week sports data provider Stats Perform and trading and pricing services company Sporting Solutions partnered to form the Betting Innovation Centre (BIC), a concept that aims to roll out B2B betting products to the market.
Shane Gannon, senior vice president of partnerships at Stats Perform, explains how the partnership and the BIC will develop and what opportunities lie ahead.
At its core, the BIC combines the key aspects of Stats Perform's and Sporting Solutions' offerings. The partnership sees Stats Perform's AI and data facets work with Sporting Solutions 'trading and modelling services to produce a baseline that will produce scaled betting products.
"The BIC brings together the content creation, data expertise, front end product delivery capabilities, and the globally recognised Opta brand of Stats Perform with the expertise and heritage of Sporting Solutions trading and modelling," says Gannon. "We will work in partnership to curate and create new, entertaining products at scale."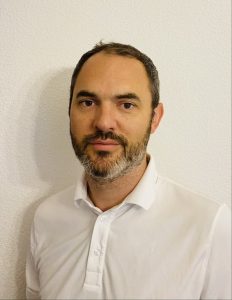 With new products constantly being placed on the market, Gannon believes that this was the ideal time for the companies to roll out the BIC, after spotting gaps in the market. BIC addresses these issues, he says, by delivering markets and combining entertainment with context and insight.
"The market has been demanding products that deeply incorporate engaging and entertaining content for the customer, alongside sharply priced markets," Gannon explains. "However, when we looked at the marketplace, this just wasn't being delivered to operators so now is the right time to capture their opportunity."
Now was also the ideal time for the partnership and rollout in light of the changing ways in which fans engage with sport. "We have seen a shift in how fans follow sport, and are no longer just fans of teams, rather fans of specific players," says Gannon.
"So our view was to combine the deep player level data we provide, with the pricing services delivered by Sporting Solutions to service betting operators with their need to deliver entertaining products and truly unlock the potential for products like bet builder."
Future focus
With so many sports out there, the partnership will have to be particular about its areas of focus. As such BIC will initially concentrate on football in its first year.
This, of course, will include the 2022 Fifa World Cup in Qatar from November, offering both companies a prime chance to fully flesh out the partnership.
"We'll be delivering our products for the World Cup in November and expanding and iterating on them in Q1 and Q2 next year," Gannon says, adding that this will be complemented by expansion opportunities.
"Beyond that, we will look at new sports and opportunities where we believe operators have not been delivered products which will truly entertain their clients," he says. "Sports like tennis and cricket have great scope to have new betting products delivered, with richer, deeper data powering contextual offerings."
For the BIC to develop into a leading product, both companies will need to pay close attention to the wants and needs of the sports betting market.