iGB op-ed: Zak Thomas-Akoo argues that in the wake of criminal scandals regarding offshore operators based in the Philippines, the continued association by English football clubs with the sector could be a ticking time-bomb for scandal.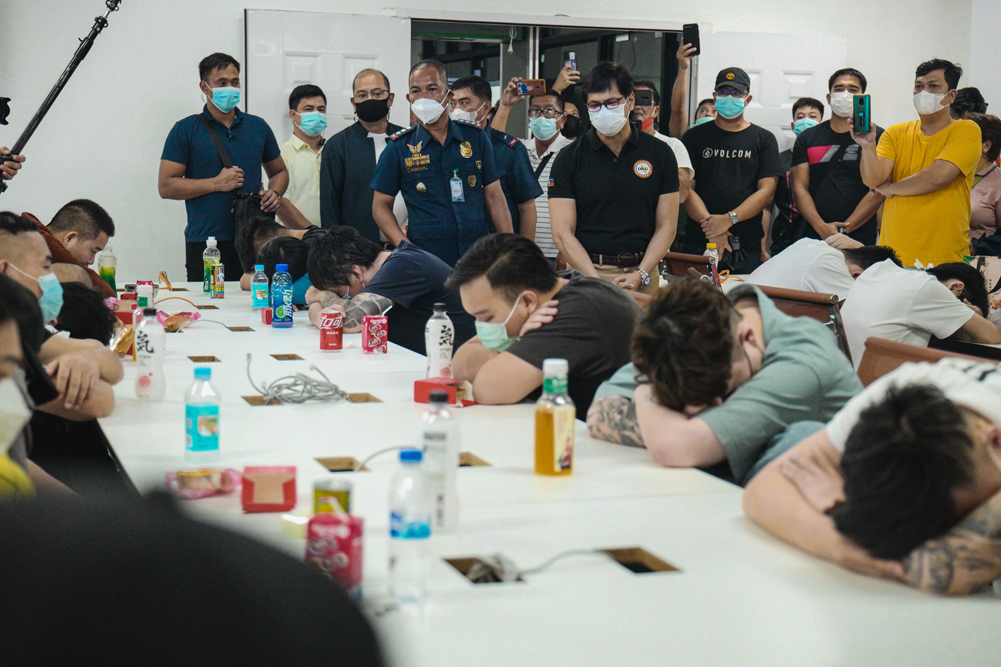 Most fans of Premier League clubs probably couldn't tell you much about the Pogo sector, but it has become deeply embedded in top-flight English football.
A Philippines Offshore Gambling Operation, or Pogo, is a Philippines-based gambling site that broadcasts games of chance to other jurisdictions – usually elsewhere in Asia. Almost by definition, this comes without approval by local authorities in the operator's target markets. While China has been the highest-profile target, a number of Pogos also specialise in the Korean or Vietnamese markets.
The sector is also widely believed to be infiltrated by criminal organisations and has been linked to crimes such as human trafficking, slavery and prostitution, with the situation getting so bad that a senator earlier this month proposed a ban on all online gambling operations within the country.
In this context, is it wise for English football teams to continue to make deals with organisations operating within this sector?
Many English football teams have made lucrative sponsorship agreements with Philippine-based operators, such as W88, Fun88, i8.bet, Leyu and SBOTop.
To be clear, there is currently no evidence directly linking any club's sponsor's to the aforementioned crimes – but is it worth the money to have ties to a sector that is so embroiled in controversy?
It has been proven that the line between legal and illegal organisations is at least somewhat blurred; a recent Filipino police raid rescued enslaved foreign workers from a licensed Pogo, previously considered by the regulator to be a legitimate organisation.
Are POGOs' days numbered?
Pogos existed in the twilight world of the grey and black markets long before they were regulated – with 2003 often being cited at the date when the first organisations were set up. In 2016, the Duterte administration decided to regulate the already-thriving vertical: the hope was that it might bring some order to what had been a largely unregulated sector, as well as allow for the industry to be subject to taxes.
But only six years after the founding of the market, the legal Pogos' days may be numbered, with senior figures in the legislature and government coming out in support of a blanket ban on the business. Among those who have said they would support a ban include senate president, the finance secretary and the president's sister. A bill has already been filed in the Philippines Senate by senator Joel Villanueva that would ban all forms of online gambling.
In his explanatory note accompanying the bill, Villanueva said:
"The consequences of gambling and online gambling are too severe to be ignored. The cost of gambling is no longer limited to the loss of money, but extends to the loss of values and lives."
"This bill seeks to prohibit online gambling and the placing of wagers or bets through the internet or any form of online gambling activities to prevent further deterioration of morals and values, encourage people to work instead of relying on a game of chance, stop addiction and save lives."
The senate minority leader has stated that she believes it would be possible for the country's leader, president Ferdinand Marcos Jr to unilaterally impose a ban via executive order.
Whether he will do that is less clear, but it's a sign that there clearly has been a new wave of popular support to get rid of the sector.
Humanitarian crisis
The proximate cause for this is a humanitarian crisis that the Pogo boom has triggered.
Local reports note that police initially dismissed claims of wide-reaching Pogo-crime, but recent raids by the Philippines National Police (PNP) have silenced any doubts. Just on Saturday, 140 enslaved migrant workers were rescued in raids on two Pogo businesses.
The litany of alleged crimes associated with the sector is extensive, involving money laundering, systematic human trafficking, murder, torture, prostitution, kidnapping and slavery.
Pagcor chairman and CEO Alejandro Tengco has said that if the issue is not solved quickly then the entire industry is at risk:
"If these kidnapping incidents and other illegal activities persist, it is clear that not only will we cancel the licences of Pogo operators, but the entire industry may be affected by whatever decision will emanate from the national government. So let us help each other solve these issues as soon as possible," said Tengco.
Crucial timing
And at the same time, the UK is on the precipice of major gambling reform.
Active steps taken by the industry to prove that it is capable of self-regulation could matter a great deal in shaping what UK policy will eventually be.
In anticipation of reform, operators such as Flutter, Kindred, Entain and 888 have self-imposed a suite of player protections and affordability checks themselves, at a cost to their own profits.
In July, reports in the press outlined that the Premier League was mulling putting a voluntary shirt sponsorship ban to a vote in its annual shareholder meeting.
These measures prove that industry and the sports clubs it helps fund are capable of being responsible – but public perceptions matter a great deal.
In fact, they may matter more than ever if rumours of the Gambling Act review being scrapped turn out to be true. In its place, we may see authorities attempt to bring in changes unilaterally, listening to the prevailing sentiment of the time rather than completing a thoughtful and deliberative process. If so, a single scandal could shape the future of the sector for years.
A bad look
Of course, a front-of-shirt ban may not be enough to sever ties between English football and Pogos.
Even if that measure is introduced, operators may be able to keep deals in place with regional partners, many of which operate in the Philippine offshore sector.
That doesn't mean English football clubs should end every single betting partnership they have in place. There's still plenty of room for betting in football in a way that can appease the more reasonable reformers.
But if press reports unveil a direct link between an English football sponsor and crimes such as human trafficking, the consequences would be catastrophic in terms of public opinion – with dark implications for the eventual shape of reform.
In the minds of the public, it won't matter that the implicated business has little interest in the UK market; the entire sector will likely be affected.
The clubs don't need the money, not when the Premier League is comfortably the richest in the world, and the industry could do without the bad press.
Rather than a blanket pro- or anti- stance on gambling companies, it's time that football clubs looked more closely into the specifics of their potential partners. It would not take much due diligence to see that most Philippine-based operations are not comparable to locally regulated businesses.
It's a bad look. English football must distance itself from the Pogos.
Image: Pagcor