As Q1 results season gets underway, US sportsbook operators are increasingly looking to refine their customer acquisition approaches.
In the US, sports betting is everywhere. Morning commute billboards, YouTube interstitials, TV commercials, influencer posts…marketing channels are saturated with imagery and copy encouraging new bettors to join the fray.
It should be no surprise, considering the ongoing mass expansion of sportsbooks and online betting sites in the US. With every newly regulated market comes new advertising and marketing campaigns.
Ad channels are brimming with attempts to bring sports fans, curious bettors, or other newcomers into the fold. It takes a careful, well-researched touch to succeed in marketing a sports betting site, especially in the piecemeal and sometimes chaotic US geographies with varying regulatory and legal requirements.
By this point, many big-name operators have staked their claim and continue to market to potential long-term customers. There's still an element of "see what sticks," though that's fading and making way for honed and carefully curated marketing campaigns.
Surveying the landscape
The industry is still in the era of expansion for US sports betting, though larger, game-changing markets such as Texas and California have yet to fall. Even without those populous juggernauts on board, US sports betting is reaching the everyday sports fan, and the growth doesn't appear to be slowing down.
"It's very much moving towards the mass population," says Alex Kornilov, CEO of data visualisation specialist Betegy. "In the US, there is a greater emphasis on targeting the average sports fan more efficiently."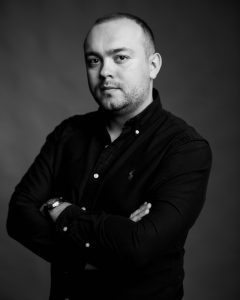 Kornilov contrasts the US to the more mature European markets, where sports betting is still relatively niche. Stateside, sports betting operators are chasing the average sports fan, converting already-engaged fans into sports bettors. Avid sports fans, fantasy football players, and statistic enthusiasts are prime candidates for conversion to sports betting platforms.
Raymond Doyle, BetMGM's vice president of marketing, also compares the US to markets across the pond: "Coming from the mature UK market, the marketing landscape is very different here in the US.
"While the core functions are very much the same in terms of marketing channels […] the sheer volume and scale are at a different level," he explains. "When you consider the promotional offering in place from major operators in our space, the landscape for customers is incredibly appealing."
The US also has fewer guardrails concerning its ad policies.
Kornilov points out that with fewer regulations and reduced restrictions compared to Europe, it is possible for operators to get more creative in how they develop campaigns that convert sports fans.
Betegy, for example, offers an automated content generation and production system that turns complex sports data and odds into engaging graphics, animations, banners, widgets, and texts.
"The future of marketing for sports betting is all about creating a story and an incentive to become a part of the community," Kornilov continues. "Rather than racing to the bottom with bonuses. Creating content that fans respond to is where it's at."
The US may be a massive, still-growing market, but marketers must bear in mind the personal nature of sports fandom in the country. Market to the masses while making individual users feel understood and heard.
No golden ticket
Both Doyle and Kornilov resoundingly agree: there are no shortcuts. There isn't a single, catch-all solution that solves a marketer's problems and creates a one-stop ad shop to build an audience. In other words, there's no golden ticket that'll get an operator's foot in the door. It takes hard work and a multi-faceted approach.
From my years of experience," says Doyle, "I've found there's not one single channel or tactic that will instantly unlock a new audience.
"In the example of TV buy, we need to be mindful of the knock-on effect that will have on all our customer touchpoints, be it impact on PPC branded terms, reactivating a lapsed customer, or retaining our current customer base. We're continually looking at econometric models to elevate the best use of our budget."
Kornilov identifies one channel operators seem to favour, though he's quick to temper it by emphasising the need for a measured approach.
"Celebrities are a good example of an easy win," he says, "Although I don't think effective marketing can be centred around one major investment without paying attention to other channels."
"Big TV spend is a short-term win, but it's not effective long term. What you need here are contextual ads. It's all about ensuring you can cover every way of engagement. You want to create long-term players that connect with your brand and resonate with your values."
A holistic, multi-faceted marketing strategy is a winning one, they agree.
The elephant-sized TV in the room
The success of a TV advertising campaign is notoriously hard to quantify, but still offers huge reach. Sportsbook brands across the US have used TV as part of larger marketing strategies. But how effective is it, and what channels can best support a polished TV campaign?
For Doyle and BetMGM, marketing is more about allowing data to drive decisions and spend.
"We pride ourselves at BetMGM on our ability to punch above our weight when it comes to marketing budgets and driving ROI from these dollars. It simply isn't the case in the US that the operator with the biggest marketing budget will come out on top."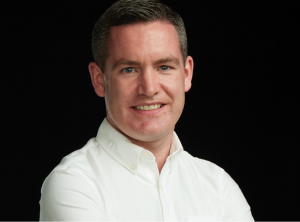 Just because operators can afford massive TV spending doesn't mean they'll automatically succeed. TV can and should be part of a larger strategy driven by hard data.
Doyle continues: "Over the past three years, we have continued to invest more time and resources into robust attributions models to help cut through the noise and educate the team on where best to invest"
Kornilov highlights how close to the chest operators hold their engagement data: "It's very secretive and operators won't publish this publicly. This is a long road requiring plenty of trial and error following an initial campaign. After that, it's possible to begin segmenting and analysing the return on each segment.
In short, TV ad numbers and data remain elusive, as they're part of vast marketing strategies that stay well-protected within sports betting operators and marketing organisations. The consensus seems to show that TV spend should be a part of the strategy rather than an audience-building hail Mary.
The unexpected
But just as there are no shortcuts, there is still scope for the unexpected. Both BetMGM and Betegy have witnessed their fair share of surprises in sportsbook marketing.
"Targeted ads are a big one," says Kornilov. "We see clear data when altering generic and specific event banners. There is a noticeable increase in engagement when using generic events across all channels versus personalised live banners suited to local preferences."
"This really works, especially in the case of the US given the diversity of the fabric and support of local teams. Looking at specific states, this means promoting local events via personalised delivery."
This makes sense, considering the US has widely varied fanbases spread across the country. Meeting fans on their turf, with imagery and design that reflects their fandom, can be incredibly effective.
Doyle says from the operator side, there have been different surprises.
"Generally speaking, I think the most surprising developments we have seen in recent months pertain to how major suppliers have responded to privacy changes and the various means by which they are working closely with advertisers such as ourselves to mitigate data loss. It's a very interesting time, especially in the digital media space."
Flipping the script, there's one aspect of US sports betting that remains distinctly unsurprising: piecemeal regulation and legalisation.
Putting the pieces together
Colorado has different regulations than New jersey. New Jersey has different regulations than Michigan. Michigan has – you get it.
The US allows states to legalise and regulate online gambling on their terms. The result? An amalgam of similar by slightly different markets with hyper-specific regulations that operators must navigate.
Does marketing vary from one state to the next? According to Doyle, it absolutely does.
"We are very proud that a customer in Denver will have a different experience on the BetMGM app than a customer in Philadelphia might," he explains. "We do an excellent job of tailoring our marketing and offers to customers in different states on a daily basis.
"Leveraging out partnerships with the likes of the 76ers, Steelers, and Broncos (to name a few) helps BetMGM talk to our customers in the right way, giving them a much more personalised feel."
Doyle adds that the power of the MGM brand cannot be underestimated: "Another unique selling point is our ability to leverage 20-plus MGM properties around the country, so our focus on omnichannel marketing is a lot more pronounced in states like Nevada, Michigan, New Jersey, Mississippi, and the DMV area."
Working closely with BetMGM's compliance team ensures the company can keep up to speed with regulations, Doyle concludes.
Kornilov emphasises the need for specific, fan-centred marketing, saying that the US as a country is hugely diverse, meaning it is vital to connect with the local audiences.
"This is particularly the case in certain states, where different sports reign supreme. For example, ice hockey in desert states like Arizona won't perform quite as well as it would in Michigan or Minnesota."
Navigating piecemeal regulation and geography-based tastes requires a careful touch, he continues.
"It's all about hard-coding regulations and restrictions into campaigns, as this gives you full control," Kornilov says. "One of the key questions we get from clients is whether we're able to navigate each state's requirements. Through hard coding, it's immediately solved. In my view, you can only scale if you integrate such rules at the beginning, enabling rapid growth without having to adjust your strategy mid-campaign."
What's next?
Speedy growth is the name of the game, and marketers are here to play. What's on the docket for BetMGM, Betegy, and sportsbook marketing? Turns out, a whole lot.
"New channels are effectively a new method of consumption," says Kornilov. "Although in many ways the original strategy of segmentation and personalisation will stay the same. Multiple channels will be used to specifically target through a hybrid model that is adapting and working in conjunction with different segments."
Doyle, on the other hand, argues that data will play a pivotal role in BetMGM's marketing strategy, allowing it to evaluate performance of each channel in isolation, and as part of its overall contribution.
"We are always trialling and testing new platforms with new channel-specific creative to optimise performance at both the upper funnel and direct response levels."
It's sports betting; you have to be ready for anything and everything. BetMGM, Betegy, and other major players are preparing for the continuous growth of the sector, ready to adjust and meet the needs of an ever-changing industry.