Consumer spending on sports betting in Indiana increased month-on-month for the second month in a row in September, while the state also experienced year-on-year growth across handle and revenue.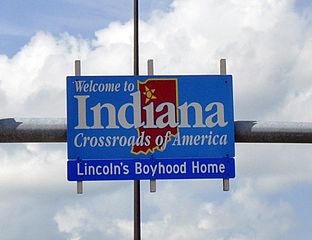 Total handle for the month was $382.5m (£342.8m/€393.4m), up 60.7% from $238.0m in August of this year and 7.6% higher than $355.4m in September 2021.
Football overtook baseball to become the most popular sport to wager on in Indiana, with the start of the new NFL season helping draw $148.6m in bets. Baseball ranked second with $52.9m in wagers, then basketball on $5.2m, while $92.0m was bet on parlay betting and a further $52.2m on other sports.
Turning to taxable adjusted gross revenue (AGR) for the month and this reached $51.2m, which was more than double the $25.4m posted in August and also 51.0% higher than $33.9m in September last year.
Blue Chip Casino and partner FanDuel once again claimed top spot for the month in terms of revenue, posting $16.7m in AGR from $108.5m in bets.
Ameristar Casino and its DraftKings sportsbook processed more wagers – $134.0m – but its AGR was lower at $14.2m. Belterra Casino, another FanDuel partner, placed third with $5.5m in AGR from a handle of $39.2m.
The state was also able to collect $4.9m in sports betting tax during the month.
The latest set of monthly results comes after a report commissioned by Indiana's Gaming Commission last month estimated that in its first year, online casino gaming could bring in revenue of $469m.
Currently, sports betting is the only type of online gambling allowed in Indiana. It was signed into law in 2019.
However, the Indiana state government commissioned Spectrum Gaming to provide a report on the impact of online casino in the state.
The report projected that revenue could reach $469m in the first year after launch. In its third year of operation, revenue could reach $830m.