The government of Norway has extended Norsk Rikstoto's exclusive licence to offer bets on horse racing for another 10 years.
Norway remains one of the last European countries with a state gambling monopoly. Lottery Norsk Tipping is the only body permitted to offer online casino gaming, while Norsk Rikstoto has the exclusive rights to take bets on horse racing.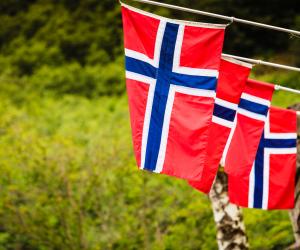 The government said that the monopoly system is necessary because the types of games offered by Norsk Tipping and Norsk Rikstoto "have high prizes, high turnover or a high risk of creating gambling problems".
Norsk Rikstoto's monopoly will now last at least 10 more years, as the government announced that its licence would be extended until at least the end of 2032.
Minister for culture and equality, Anette Trettebergstuen, said that she felt that Norsk Tipping understood its role as a monopoly operator and that its goals were aligned with the government.
"Norsk Rikstoto shows that they take the role of exclusive rights provider seriously, and that is good," she said.
Norway gambling priorities
Trettebergstuen also said the Norwegian government's top priority in gambling policy is preventing addiction.
However, she added that raising money to support sports and good causes was also a government goal. Norsk Rikstoto's profits go towards supporting the Norwegian horse racing industry.
"Many Norwegians struggle with gambling problems, and the most important thing about gambling policy is to prevent all the negative gambling that gambling can bring," she said. "The Norwegian parliament has implemented a number of measures to reduce the risk of gambling problems and gambling addiction.
"At the same time, we want to ensure that sports and volunteering can still benefit from the profits from gambling."
Norway's monopoly system has faced strong opposition from some international operators, and this has led to a long-standing dispute between authorities and Unibet operator Kindred.
In September, regulator Lotteritilsynet warned Kindred that it would impose a fine of NOK1.198m (£98,902/€113,930/$116,930) for every day it did not withdraw from Norway.
However, the next month, Lotteritilsynet said the daily fines would cease after Kindred said it would move to only passively taking Norwegian players.
Last month, though, the regulator restarted the fines, claiming Kindred's offering still targets Norwegian residents. Kindred, however, continues to appeal the fines.