Betting across the 2022 Fifa World Cup increased by 13% from 2018's tournament according to OpenBet, while GeoComply noted the final was surpassed only by the Super Bowl in the US.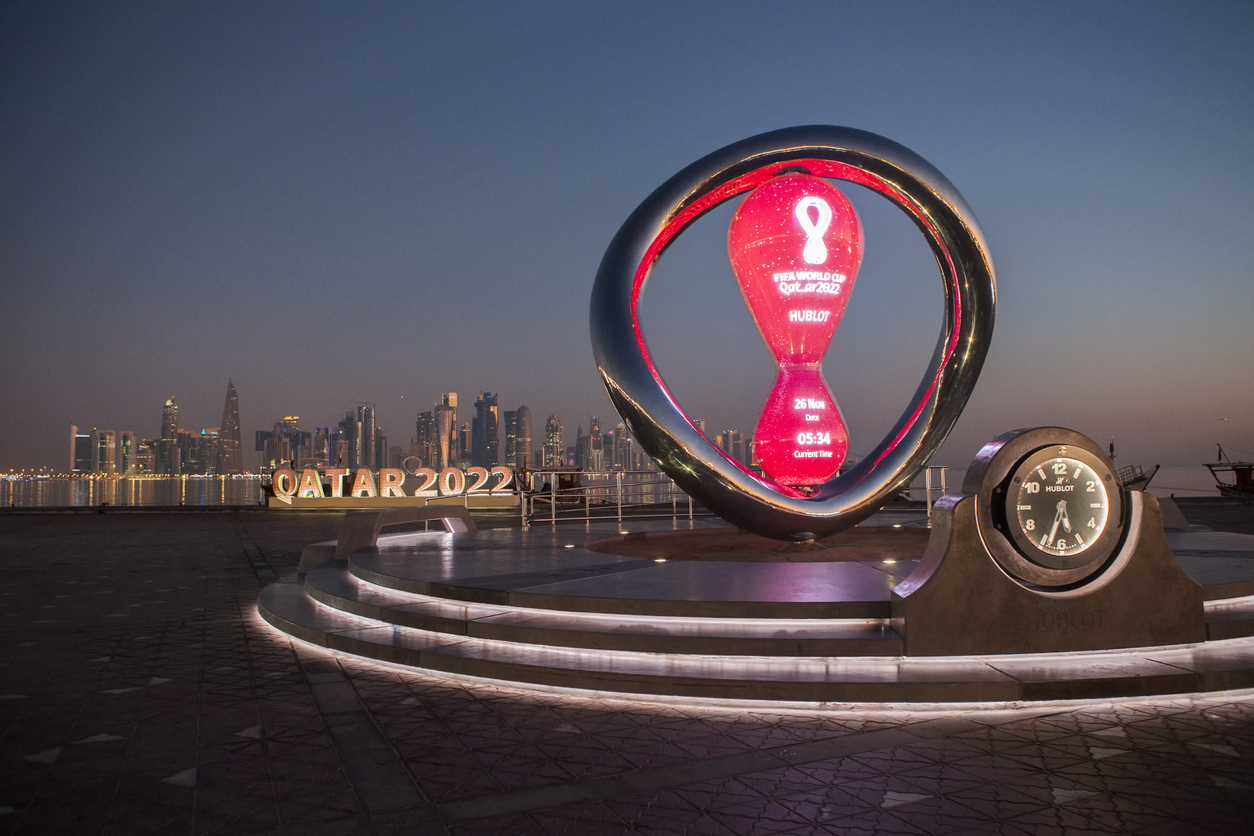 OpenBet said its performance among European players broke a record, with an engagement level increase of 22%. Canada, a joint host for the 2026 World Cup, recorded a 21% increase for the same metric, also setting a record.
Canada will share hosting duties with the US and Mexico, where the tournament will return to being played over the summer. The Qatar World Cup was organised for November and December due to inhospitable temperatures in June and July.
In North America, OpenBet said World Cup betting was more than double the size of the men's and women's NCAA basketball tournaments.
It also found that more 12 million bets were placed on the US team during the World Cup, garnering more than $100m (£82.3m/€94.1m) in stakes.
"Alongside a strong performance in Europe, the growth we have seen in North American markets demonstrates our ability to cater to these rapidly regulating jurisdictions," OpenBet CEO Jordan Levin said.
"This also puts us in good stead for the 2026 World Cup, set to be held in the US, Canada and Mexico," he adds.
Playing US leagues off the park
Fifa estimates that the final of the World Cup between Argentina and France was watched by more than 1.5 billion people, representing 20% of the global population.
The final was the second-most popular sports game for American bettors, according to data from geolocation and fraud specialist GeoComply. The game attracted 7.9 million geolocation transactions.
This figure was behind the Super Bowl's 23.5 million transactions, but ahead of both the NBA Finals with 5.1 million and NCAA Tournament championship game with 4.8 million.
These transactions are captured when sports igaming providers use the technology to pinpoint where a player is physically located before accepting their wager.
The company also recorded 1.7 million active users betting, again finding itself behind the Super Bowl with 3.1 million and ahead of the NBA and NCAA finals.
This is the first World Cup with regulated sports betting outside of Nevada, following the repeal of PASPA in 2018.