Downtown Las Vegas was once associated with Sin City's Rat Pack era, but the Fremont Street experience is – quite literally – very different today. Enter Circa Sports' Derek Stevens, an industry outsider who is playing a huge role revitalising the area by bringing a brand new casino and sports betting experience.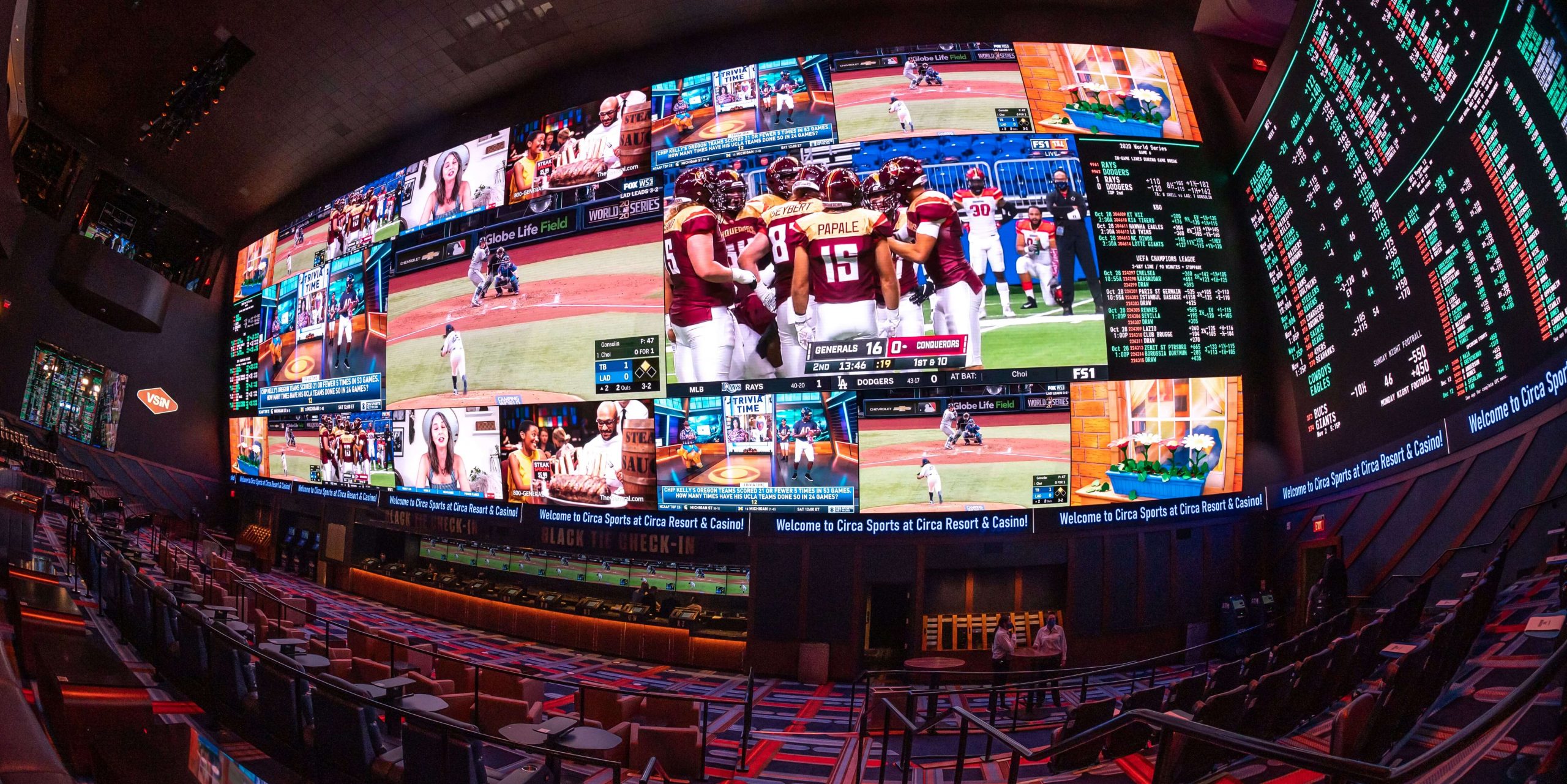 Derek Stevens of Circa Sports is a gambling industry outsider. He built up a successful auto parts business in his native Michigan before moving into the casino business, purchasing the Golden Gate in 2008. He's honest about what attracted him to the city.
"The key thing that brought me to Vegas was the fact there's no income tax in the state of Nevada," he says, bluntly. "I run an investment portfolio, so that was helpful."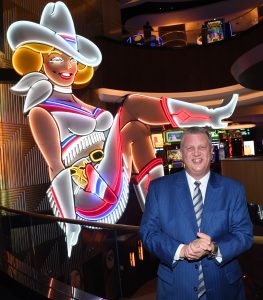 "But," he adds, "I'm more of an operator." He's also someone who likes a challenge, acquiring a casino on the cusp of the Great Recession. Stevens "really fell in love with downtown Las Vegas" from that period renovating and expanding the Golden Gate.
"As far as downtown Vegas goes I'm a big fan of entertainment and music and really pushing the Fremont Street experience with more and more concerts and things like that," he adds. "I thought it would be another way of bringing people there."
He added to his portfolio in 2011 by acquiring Fitzgeralds. The name may not be familiar; the building is now the D – Stevens' nickname and home city of Detroit – and then the tallest building downtown.
Since Bill's Gamblin' Hall and Saloon (named for Bill Harrah) was relaunched as The Cromwell, Stevens is one of two people to have a casino named for them in Sin City.
Downtown's first new build in 40 years
The D and Golden Gate were performing well, so Stevens and his brother Greg kept growing the business.
"This meant opportunities came up to purchase the Las Vegas Club, the Glitter Gulch and Mermaids, then a couple of other buildings downtown," he says. "That's when we decided we were going to expand and build a brand new property."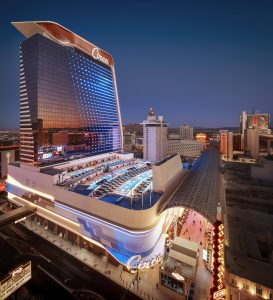 While the D may be his namesake, Circa Resort & Casino may be his masterpiece. The property opened its doors in late 2020 – towering above the D – as the first hotel-casino construction project in the Fremont Street area since 1980.
"It was the first time we ever got to design something from scratch, so there were a couple of key elements that we wanted to add in," Stevens says of Circa.
"We wanted to create destination venues, destination experiences and that's really how the world's largest sportsbook evolved. That's how Stadium Swim evolved. That's how the Legacy Club evolved."
If you're looking for a vast screen above a pool area, Stadium Swim has you covered. You'll even have to travel up Las Vegas' biggest escalator to get there. The Legacy Club gives you views across the city. Fremont Street history is also on display; Vegas Vickie, a neon sign that previously loomed above the Glitter Gulch, now inhabits the property.
Building something better
And for bettors, Circa confidently states its sportsbook is the biggest in the world. It has three storeys, a 78m pixel screen and a viewing capacity for up to 1,000 people.
For Stevens, a sports fan and a bettor himself, the development was an opportunity to build something, well, better.
"I've always thought that if we designed something that sports fans would like, the people would come," he says.
For the avid bettor, there are competitive odds and pricing. For the novice, there's the wow factor of watching and wagering in something more akin to a cinema or concert auditorium.
"We tried to create a different model," Stevens says. Circa Sports doesn't back away from the professional sports bettors. Instead it uses their information and it's a good two-way street in his view.
"So I like having an awful lot of people that make a million dollars a year. I like having a lot of people make six figures from Circa Sports because they help create the market, which helps us gain additional customers."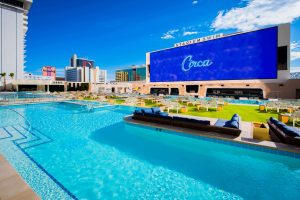 And that on-property megabook is just the start. Before Circa Resort & Casino opened its doors, Stevens established Circa Sports, which took its first bets at the Golden Gate in 2019.
Blending spectacle with smartphones
This venture operates the sportsbooks at Stevens' Vegas properties, as well as off-property books in Nevada and mobile in Colorado and Iowa. This means Circa is designing an experience that can work across some of Las Vegas' biggest screens and on a tiny counterpart in a player's pocket.
"You must have mobile to compete," Stevens says. He cites changes in consumer behaviour and the growth of in-game wagering, while adding retail component remains important. "[Having] the world's largest sportsbook helps our mobile business."
There's the obvious cross-sell opportunity, and mobile acting as marketing beyond Nevada's borders. For someone who first headed to the Silver State because it had no income tax, choosing where to launch takes time. Sports betting tax rates veer from low to eye-wateringly high, after all.
"It really comes down to the regulatory framework, the size of the market and our business model," Stevens says of Circa Sports' market expansion strategy.
"For example, we run a lower hold business model. So there are some states where our model wouldn't work; it wouldn't work in the state of Tennessee, which has a mandatory hold percentage," he explains. "For us, it's really looking at how our business model fits within the framework of each jurisdiction.
"We felt good about Colorado, felt good about Iowa. We feel good about us getting into Illinois. But I would also say we wouldn't want to be in Tennessee or New York. Insane tax rates don't work with the low hold models."
Bringing the Circa Sportsbook to Illinois
The expansion plans don't end with devices – the full in-person experience will be exported around the US.
Circa is launching mobile and in-person betting in Illinois, in partnership with Full House Resorts. American Place in Waukegan will host the operator's first retail sportsbook outside of Nevada.
"So for us, this is just a new jurisdiction, but it's the blend of retail and mobile that makes us pretty excited." The business aims to get up and running in Illinois during Q1 2023 and then Stevens is looking for opportunities in other states.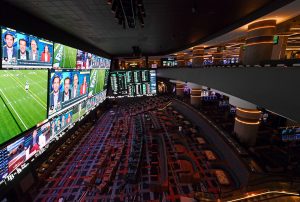 "We'd certainly like to grow into a few more states," he says. "Big states like Michigan and Ohio, or New Jersey are out there."
Sports betting, he adds, is in its infancy and will grow "tremendously".
"I believe that all the sportsbook operators out there today, plus additional sportsbooks can thrive in this space," he adds. "There's an awful lot of room for everyone to grow because the market's going to grow significantly."
But is betting recession-proof?
His optimism is infectious, but with an all-but-inevitable recession on the horizon, the situation could change rapidly. "I'm old enough that I weathered a lot of recessions here," he says with a laugh.
"I would say when you have a situation like what we're seeing here in the United States with the rising interest rates and you see some of the macroeconomic worries, the inflationary worries, the way you handle it is trying to make sure you protect your balance sheet.
"Make sure that you've got enough free cash flow and free cash to be able to weather a storm."
It certainly worked for him in 2008 when reduced land prices facilitated his entry into casino ownership.
Since then he's created a downtown empire in Las Vegas and with Circa has created the sort of property that wouldn't look out of place on the Strip.
Having revitalised Fremont Street some pollsters have even speculated he could have turned his attention statewide – he was even cited as a wildcard candidate for Nevada governor in the 2022 midterms but nothing came of it.
And his final thoughts certainly suggest he's thinking about what might come next: "When a recession comes, remember that sometimes the greatest opportunities come during that time period too.
"We're trying to prepare for the next steps of growth if something like that were to happen."
All images courtesy of Circa Sports.
Main image: Tom Donoghue Photography
Circa Resort & Casino exterior image: Ryan Gobuty
Stadium Swim image: Rum Tongue