Sports betting 1.0 was all about acquisition and, as it moves into sports betting 2.0, product is the key differentiator for sportsbook operators, according to 888 Holdings' US president Howard Mittman. Robin Harrison hears how Mittman is developing a media-led, content-driven offering that leverages the power of the Sports Illustrated brand.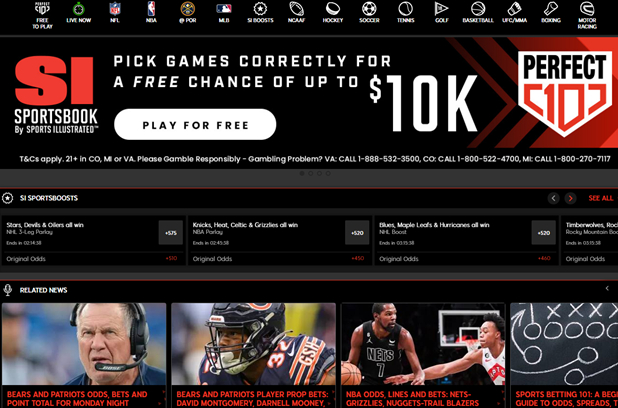 888 Holdings' Howard Mittman sees sports betting as a "cultural phenomenon" in the US, sitting at the centre of sports, media technology and betting.
For Mittman, this makes his role at the operator, where he has served as president of US operations since April, a perfect fit.
"Throughout my career, the experiences I have enjoyed the most are ones where I found myself at interesting cross-sections," he says. "Whether it was technology and culture, fashion and culture, or sports and culture.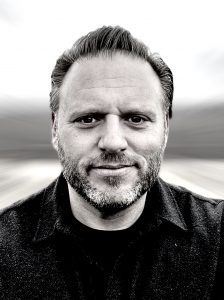 "This creates an interesting opportunity to have a perch and a purview that looks ahead to where we're going."
His CV is packed with major industry names, such as Condé Nast, where he served as publisher and chief revenue officer for GQ and Wired, and Bleacher Report, where he led its foray into the emerging sportsbook sector with BR Betting.
Working for 888 adds another high-profile media brand to that roster. Sports Illustrated, which dates back to 1954, is at the centre of the operator's US strategy. That partnership with Authentic Brands Group was agreed in July 2021.
888 has access to a nationally renowned brand, as well as exclusive advertising and editorial integration rights, for sports betting and online casino. There is huge scope for growth, as the US sports betting industry evolves.
"The way I'm thinking about the landscape right now is similar to Web 1.0 and Web 2.0, [but] in terms of Betting 1.0 and Betting 2.0," Mittman explains.
"Betting 1.0 was solely about acquisition. Betting 2.0 is going to be about retention."
Two sides of the same coin?
Sports betting and media are inherently synergistic, he continues. Media is the "on ramp" for the business' betting strategy.
Take the industry as a spectrum, ranging from the media properties on one side, to the sportsbook operators on the other.
"I think some of the bigger players have one end of the spectrum covered in terms of their depth of experience and user base and a whole host of other factors," Mittman says of the betting competition.
"On the other end of the spectrum, we have this intensity of brand recognition. We have a media property that has a deep well of authority and consumer affinity.
"What we're trying to do is to underscore that connection for the consumer in an experience that blends the best of both content and entertainment to inform and engage our users." The challenge for both sides, is to reach the middle ground.
Leveraging the power of Sports Illustrated
How, then, is Mittman looking to lead 888 to that biting point between the two sectors? It has to start with "intensifying the connection" between Sports Illustrated and the online sportsbook.
"We have worked closely with our partners at Authentic Brands Group and Arena Group, and we've revitalised that betting vertical," he says.
"We're creating content and content-led experiences that are allowing users to experience, read and use the product inside our app." There's also a "plethora" of product-led features so readers can immerse themselves in the content.
Essentially, it's trading on Sports Illustrated's authority. It has the trust required to make the educational component resonate with the bettor. "Along with that comes a host of upgrades, like larger fonts, larger buttons and more white space."
Talk of larger text and white space may suggest that it's a case of building a minimalist sportsbook. That's not the case. A sportsbook as simple as an Apple interface isn't possible due to regulatory and technical requirements.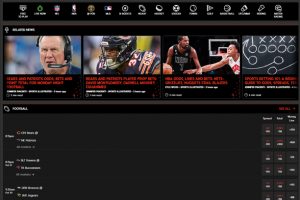 "The design minimalism will only go so far and I think we'll continue to advance the technological minimalism but that is layered with very necessary rules and regulations, everything from the state level to banking laws," he explains. An operator's challenge is to innovate within these tight parameters.
Instead, with the Sports Illustrated sportsbook, 888 is evolving the product experience. "Article integration is key," Mittman says. "The opportunity to feature Sports Illustrated writers is a big part of what we bring to the table that others don't.
"We think the education process is a big part of this, [and by] removing friction for users, simplifying it so that content can be part of the on-ramp for them. That's a big advantage. It's something we're working on very aggressively, on the product side."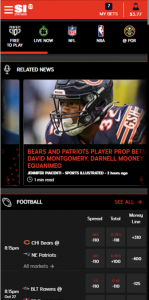 Product as a point of differentiation
888 is making betting as accessible as possible for consumers, to experience betting and to learn the industry. At a stage when the integration of media and betting is embryonic there is scope to shape the narrative.
Product can be a USP in such an embryonic market, he continues. "One of the mistakes that's been made here across the entire industry is just retrofitting European products into the US market."
Many would argue the European product itself was retrofitted for an audience that started out with in-person betting; accusations that sportsbooks are glorified Excel spreadsheets refuse to go away.
US sportsbooks may have started along the same lines as their European counterparts, but Mittman believes the tried-and-tested models are ripe for disruption.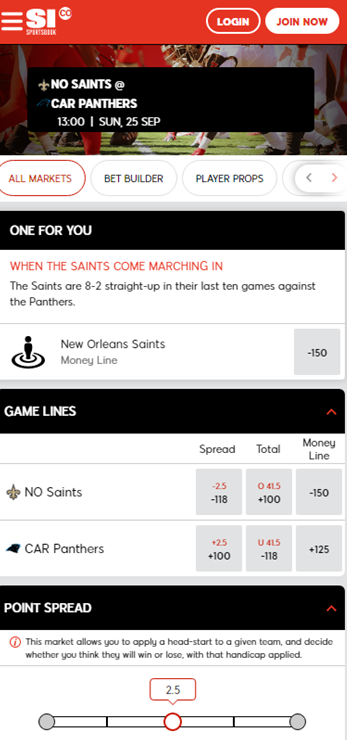 "We're going to start to see – and we have started to see – some really interesting evolutions that are taking us further away from the European sensibility to more closely align with what you see in other consumer-based technologies here in the US."
Others are seeing what 888 saw when it struck the partnership with Authentic Brands Group. The belief is that Sports Illustrated content will aid retention and make betting part of the brand's broader flywheel.
"Some of the things we're doing are making covers as NFTs and offering tickets and event access to bettors within the Sports Illustrated sportsbook," Mittman adds. "For us, it's all about the sports betting 2.0 model of retention; we're heavily focused on that right now.
Going after an older demographic
When the likes of Maxim, Yahoo, ESPN and NBC Sports are also jostling for eyeballs, who is the target audience? Experienced bettors form part of the Sports Illustrated sportsbook's ideal audience but that's not the sole focus.
"In truth, we are building a mass-market product that is for 40-, 50-, 60-plus-year-old sports fans who are casual bettors or who don't get betting.
"The Sports Illustrated brand resonates most deeply with those older consumers," Mittman points out.
"You have a level of trust and heritage, history and legacy, and journalistic credibility [with the 40+ demographic]. That's where the content part resonates most deeply.
"This is a group of consumers that has higher household income, but lower levels of technological sophistication, though are more loyal."
Simply put, lifetime value will be higher, and players are less likely to be lured away by offers from competing brands. And higher household income means bigger entertainment spend.
"We've seen from internal research that the average revenue per user (ARPU) for these consumers is four to five times what it is for under-40s, so we're really playing to that," he adds.
This will come at a higher cost per acquisition. "[But] we think it's worth it because we think that LTV will really pay dividends for us."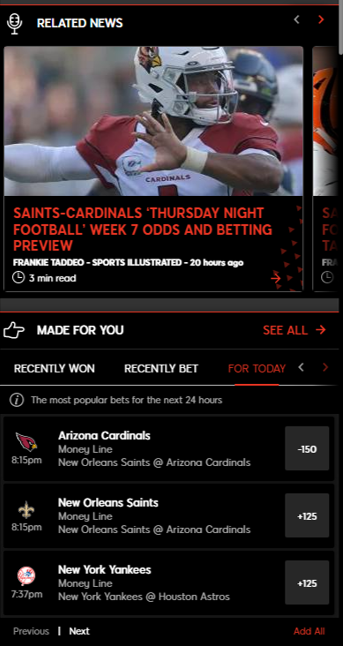 That audience can also be reached across multiple channels. TV, newspaper ads and outdoor advertising all resonate. Online is just as effective; the 40-60+ demographic is almost as active online as younger consumers.
"You probably won't find us advertising much on TikTok in the near term. But I think Facebook or Twitter and some of the other platforms such as YouTube do a really nice job of delivering older consumers as well."
888's casino capabilities
There is significant room to grow for the brand. The Sports Illustrated sportsbook's 888 mothership is a "true global leader" in online casino. Icasino's total addressable market is much smaller than for sports betting.
Yet revenue across six states almost matched betting's total in 31 for Q2 2022 .
Mittman is convinced the Sports Illustrated sportsbook's expansion into casino – starting with Michigan in January – will be "a real force multiplier" for the business. "[It's] probably the biggest product advantage we have," he says.
"We think that's an area where we have scope not only to compete, but maybe have a shot at winning, and winning as we define it for ourselves," he says. "We're not a tier one player, but we think we can build a smart, healthy, profitable strategy that pushes us towards tier two. Casino will lead that."
What can we expect from the Sports Illustrated casino? Mittman promises unique game experiences customised for Sports Illustrated. After all, there are 888's "world class" technology and gaming studios to tap into.
"The way I view it is sportsbook is the appetiser and casino is the entrée," he says. "We're going to be more and more focused here in the US not just on sportsbook, but on states where we can take advantage of sportsbook and casino-based opportunities."
Where next?
This naturally makes states where online casino is permitted more attractive to 888, while it will also factor in tax rates as it draws up the expansion strategy for Sports Illustrated sportsbook.
Crucially, the number of licences available play into Mittman's thinking. "The fewer the licences, the more valuable they are to the individual operators.
"We prefer states where we can fight against five to 10 operators outside of tier one, as opposed to fighting 30," he explains.
"The states that check those three boxes are going to be the ones that we are most focused on strategically. I don't think you'll see us rolling out into every state. We don't have a world domination strategy."
888 will pick its battles and select states where it has the best place of carving out an audience.
"We have a tight, disciplined strategy to focus where we think we have an opportunity to compete and where we think we have an opportunity to a player," Mittman adds.
As president, US for 888 he has taken on a key position that could play a pivotal role in the development of the US betting and gaming sector. Others are looking to get in on the action.
There are ongoing rumours of Disney's entry into sports betting through ESPN, and Fanatics prepares to leverage its vast database with a proprietary product.
Others therefore seem to be of the belief that sports betting 2.0 is imminent and retention will replace acquisition.
For Mittman, this just adds to the thrill.
"Media seems to bring [retention] about organically. I'm happy everyone else is figuring that out because it confirms our thesis to some degree."