After refocusing on B2B in 2020, 2021 was the year when Gaming Innovation Group's new strategy showed return. For chief executive Richard Brown, it still only feels like the start.
Yesterday (15 February) Gaming Innovation Group (GiG) reported a 28.0% year-on-year rise in revenue for 2021. Following its divestment of its B2C assets in 2020, this marked its first full year as a purely B2B business, and while CEO Richard Brown says he is pleased with the performance he stresses that it's still the beginning for the company.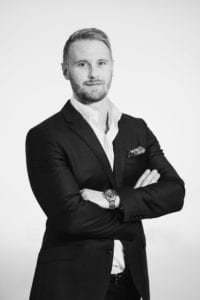 "We made the shift in 2020, laid the initial groundwork, and in 2021 it started to come to fruition. We felt we had to work on a lot of stuff operationally, so as the results followed the strategic move in sequence, it really feels as if we're gearing up."
Revenue for the year was driven predominantly by GiG's media business, which contributed €45.0m of the total, up 31.2% from the prior year. Brown has previously described that division as being at a different part of its lifecycle to the platform segment but again, he sees significant room for further growth.
Following acquisitions in 2016 and 2017, the focus has been on growing organically, with the media team building up its asset portfolio and entering new markets. This in turn sets it up for further organic growth, rather than bringing it to a plateau.
"There's a number of markets where I feel we don't have the position we should have, others where we can defend and consolidate our position," he explains. "The US is obviously a market we've been building up – website traffic is up 94% year-on-year. We're still at a low level but we're gaining traction and will keep building and building."
The paid media division has also performed "exceptionally well", he adds, aided both by its ability to deliver return on investment and by other markets opening up. There are also territories where its offering will be dominated by casino and others where sports is the lead vertical, which gives further scope for growing.
"I still think despite it being a large organisation and in a mature phase there's still a plethora of opportunities," Brown says.
The runway for the platform business is even longer. For 2021 revenue was up 13.2%, or 40.8% if white label clients were not included. The strategy for the division has been to spot markets with potential, which continued with Q4's launch in the City of Buenos Aires in partnership with local operator Grupo Slots.
Brown points out that with igaming's share of Argentina's gambling revenue hovering around 4%, the market has a long way to reach maturity. Work is underway to refine the offering in Buenos Aires, and to adapt the product for other territories such as Colombia, the region's oldest online market.
Brazilian sports betting regulation is "eagerly anticipated", Brown adds, despite the lack of clarity about when and how it will go online, with some of GiG's Argentinean clients already eyeing up the market.
GiG's expansion efforts in Latin America reflect the company's focus on taking strategic positions in high-potential markets, Brown explains. "I think Argentina is quite a good example of that specifically, where we don't expect it to be a revolutionary market in year one but we would expect good growth dynamics in two to four years, as that maturity steps up."
This will be aided by the acquisition of sports betting platform Sportnco, agreed in December last year and due to complete by the end of Q1.
"I think we can also look at taking other positions in LatAm, especially with the Sportnco portfolio," he says. "It tends to be a more sportsbook-led market, so having a product there where we can push sports and bring through to casino when that sector matures.
"We continue with that approach not only in LatAm but elsewhere where you can anticipate a positive development in a market," he continues. "I think often the difficulty with [this approach] is that technical barrier to entry, though we've consistently proven we can do that at scale. It's not easy to do but we believe that's a really strong angle to work towards, especially as some of the more mature markets in northern Europe stagnate to some extent."
Germany, he adds, still provides that potential. In the wake of the fourth State Treaty on Gambling, operators have faced stringent restrictions and higher taxes. While GiG reported a €700,000 decline in revenue from the country in the full-year results, it continues to build its position there. In Q4, it signed a deal with an as-yet-unnamed but established operator and launched its platform for TipWin January this year.
As to when it will generate returns, Brown admits this will take time.
"We believe that market, irrespective of the conditions in place, will be a valid market," he says. "Considering the size of the casino market, there's a channelisation question that needs to be addressed, and we've gone from a very strong to a weak market.
"But we believe we can rebuild that position with the client base, especially with local brands with which customers have a strong affinity," he says. Germany is coming out of a year of regulatory upheaval, which clears the way for that to happen.
The platform division's integration pipeline currently stands at nine brands, ranging from existing online clients adding further brands to land-based operators moving into digital. There are a total of 25 customers on the platform currently, live in 14 jurisdictions, with a further five in the pipeline.
This growth is set to accelerate once the Sportnco deal closes, upping its licensed footprint to 25 markets and client base to 55. From the off, Brown has stressed the importance of ensuring this process goes as smoothly as possible.
He says GiG and Sportnco have done as much as they can pre-close to prepare for this process. "I believe we are very well matched in terms of expertise, culture and structure, and I'm really confident that the people behind the actual integration will be able to deliver results.
"It will be a full post-merger integration planning process, not something to be rushed either. We are so fully behind this particular transaction that we want to do it right."
This will be followed by GiG decommissioning its current sportsbook product, though the timescale for that process may be affected by clients, especially with the World Cup at the end of 2022. "These are loyal clients of ours that have been operational on our platform so we want to take care of them."
And with Sportnco added to its arsenal, Brown believes GiG's focus on strategic positions in regulated markets is further accelerated. It's not just the US, where sports betting regulation far outstrips online casino, but also territories such as France, which has become a significant growth market in recent years.
If 2021 was the year that results started to validate the strategy based on long-term strategic positions, then the platform division could soon match or even outstrip the media business as these markets start to mature.